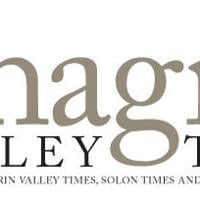 The Chardon Planning Commission granted approval of the Conceptual Site Plan for a grouping of lots in the Thistlecreek Development Subdivision at its meeting held on February 1.
Members of the Planning Commission reviewed Thistlecreek Development LLC's request to consolidate three properties into one lot prior to the registration of the Phase 1 recording platform.
"Since there are multiple parcels before they register the final subdivision, they basically have to combine them into one parcel and then flatten the subdivision, it's like a household thing," said Steven Yaney, community development administrator . "The subdivision now sits on three separate plots, so they have to plot them all as one."
Home sites in the planned residential development of 31 detached single-family homes have a smaller footprint and range in size from 1,400 to 2,400 square feet.
The subdivision comprises 20.78 acres located on the north side of North Hambden Street, approximately 180 feet west of Grant Street near King Kone.
"The consolidation plateau probably should have happened a while ago, it just wasn't picked up until the county looked at their paperwork and realized they couldn't save the subdivision until that it wasn't done," Mr Yaney said. "They do this so they can record this."
The members of the Commission also approved Thistlecreek's request for approval of the registration document for phase 1.
"They are moving ahead so they can start building the houses because it will take another seven to nine months to build a house," Yaney said. "That's what the council kind of went through at their last meeting, allowing them to proceed knowing the gas and electric are going to be installed but not making them wait to register the dish because if they don't 'not register the flat, they can't get permits for individual houses.
Mr Yaney said this would have delayed the construction of all the houses by a few months when realistically by the time the houses need gas and electric the gas and electric will be installed by the contractors of public services.
"It's a bit of a weird situation because in a normal development world, like in normal times, all of this would have been done already, but there were issues with the materials for the companies and that delayed some things," Mr. Yaney said.
Completion of the project is scheduled for June 30, 2022.
In other matters, elections for the President and Vice President of the Planning Commission for 2022-2023 were held.
Commission members elected Andrew K. Blackley as Chair and Mary Jo Stark as Vice-Chair, who will each serve in their respective positions for a one-year term.
Commission members also approved the schedule of meetings for the Planning Commission for 2022, where each meeting will take place on the third Tuesday of each month.