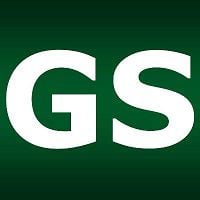 The Tusculum Planning Commission will meet Tuesday at 6 p.m. at City Hall, 145 Alexander St.
Agenda items include a discussion of the site plan for a solar farm off Ball Road.
The purchase of the 80-acre property by Silicon Ranch Corp. from Nashville was finalized on March 8.
The Tusculum Council of Mayor and Commissioners on February 28 approved a resolution to rezone several parcels of land for the solar panel farm at all M-1s (Industrials).
The property had been divided into zones M-1, R-1 (low-density residential area), and B-1 (neighborhood business area).
The solar panel farm will be on property bordered by Ball Road, Afton Road and East Andrew Johnson Highway in Tusculum.
The solar panel area will be surrounded by fences and the property will be lined with plant pads, a Silicon Ranch spokeswoman told council members in February before voting 2-1 in favor of the rezoning request.
A more detailed site plan will be reviewed Tuesday evening by the Planning Commission.
A final site plan is subject to the approval of the Planning Commission. Silicon Ranch must also obtain regulatory approval from the state and other agencies for the project.
Electricity produced by the solar park will be sold to Greeneville Light & Power System and fed into the power grid for use by commercial and residential customers. The Tusculum location and three others slated for solar farm development in unincorporated sections of Greene County are near utility substations.
The current site plan locates the solar park entrance area off the East Andrew Johnson Highway.
Also on the planning commission's agenda is a discussion regarding double-width homes in the city of Tusculum.
A discussion of "possible fence regulations" in the city is listed as another agenda item.
The next scheduled Planning Commission meeting after Tuesday evening is at 6 p.m. May 10 at Tusculum City Hall.