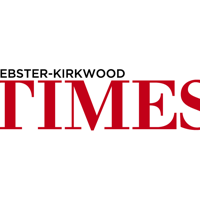 On September 16, Kirkwood City Council approved a final site plan for "The James" apartments, formerly known as Kirkwood Flats, a 152-unit, 60-foot-high residential development at 426 N. Kirkwood Road .
Jonathan Raiche, director of planning and development services at Kirkwood, explained that council had approved a preliminary plan on November 5, 2020. Council was asked on September 16 to verify that the new site plan did not vary significantly. significant compared to what was approved last year. .
All council members present agreed that the plan was acceptable, except for Liz Gibbons, who abstained. Gibbons was one of two board members who voted "no" on the James project last year, the other being Mark Zimmer.
James' proposal was the subject of controversy from neighboring residents before it was passed in 2020, with many worrying about its density and the effect the additional traffic would have near homes and businesses.
At its meeting last week, council ultimately voted 5-2 in favor of the project, with developers expressing enthusiasm for the growth of downtown Kirkwood.
Noise ordinance fails
With a 4-4 vote, Kirkwood City Council rejected a noise bill that would have prohibited vehicles from sounding horns and signaling devices except for a danger warning, from 7 p.m. at 7 a.m. on residential streets.
Proposed by Kirkwood council members Liz Gibbons and Maggie Duwe, the bill was inspired by a recent zoning code amendment allowing churches and schools to rent out their kitchens for use as a commissary for preparing services. food.
"We allow (food trucks or delivery trucks) to be there from 7 a.m. to 11 p.m. My concern was that there might be emergency beeps in residential properties," Gibbons said. "I just think it's a way of giving residents peace of mind that even though there will be a lot of activity late at night, there won't be any noise."
The vote was split, with half the council agreeing the bill was reasonable and the other half calling it a no-hassle solution. Council Member Duwe did not attend the meeting and did not vote.
"I think the premise is that there will be a lot of activity, but I just don't see it," Council member Bob Sears said. "If it becomes a big problem that people are complaining about, we can fix it somehow, but do it preemptively with no basis … I just don't see the premise for moving forward. ."
The City sets the property taxes
Also at the September 16 meeting, council passed new property tax rates for the Town of Kirkwood and the Kirkwood Public Library.
The proposed residential rate for 2021 for Kirkwood is 46.2 cents per $100 of assessed value. Under the new rate, a homeowner with a home valued at $300,000 would pay about $263.
The commercial property rate rose 6.9%, or 52.4 cents per $100. The rate for personal property is 63.9 cents per $100. The Kirkwood Downtown Special Business District rate is 36.1 cents per $100.
Kirkwood Public Library's residential rate is 22.9 cents per $100 of assessed value, which is a 9.5% increase over last year. The library's commercial rate is 27.2 cents per $100, a 7% increase over last year. The personal property rate was set at 35.5 cents per $100.