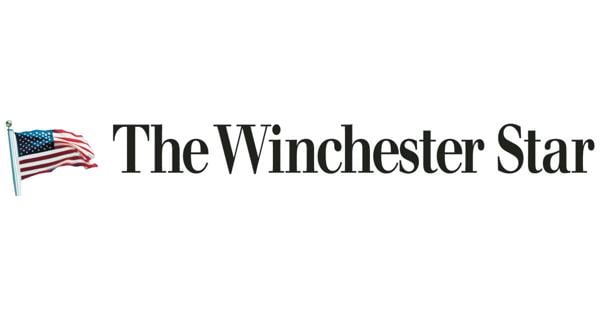 BERRYVILLE — A businessman's project to make hard cider on a former industrial site is moving forward.
The Berryville Planning Commission on Monday approved a site plan for the former Smalley Packaging Co. property at 324 First St., where Jim Madaj aims to establish a craft beverage manufacturing plant.
Madaj owns Wild Hare Cidery, which already has operations elsewhere in Northern Virginia. He intends to manufacture the company's alcoholic beverage products at the Berryville location, as well as have retail sales and a tasting room for customers there.
At a public hearing, Christina Kraybill, who lives nearby, expressed concern that the installation could increase traffic along First Street. She said she had visited other tasting rooms where full portions were served rather than samples.
Today, a tasting room is "more like a pub," Kraybill said.
"I don't think it will be another Bear Chase situation," said fellow neighbor Katie Rosenbrook. She was referring to a brewery in Bluemont that Clarke County officials say is largely responsible for the traffic problems at the Va intersection. 7 (Harry Byrd Highway) and Route 601 (Blue Ridge Mountain Road).
Yet another neighbor, Natalie Fiorica, said "young people in Berryville need to have a safe place to go" to grab a drink without traveling far.
The site plan was approved with three conditions:
All building code requirements must be met and Clarke County must issue a certificate of occupancy prior to plant opening.
Planned changes to parking areas and site exit must be completed prior to opening, and
An amendment to the plan must be approved by the commission before operations can be extended in the future. A special use permit may be required for certain types of expanded operations, said Berryville Community Development Manager Christy Dunkle.
The First Street building has approximately 14,000 square feet of floor space. About 1,600 square feet are to be used for tasting and sales, documents show.
Madaj recently told the commission that he plans to use only about 20% of the space initially, and eventually hopes to do bottling and canning for other craft beverage makers. on the spot.
He estimates that three or four employees will work there immediately, and more will be added to the payroll as activity increases.
Scheduled opening hours for tasting and retail will be 2 p.m. to 8 p.m. Friday, noon to 8 p.m. Saturday, and noon to 6 p.m. Sunday, depending on plans.
No outside storage will be permitted on the property, which according to county tax records is owned by Valley Venture Fund I, LLC. The appraised value of the property is listed at $660,000.