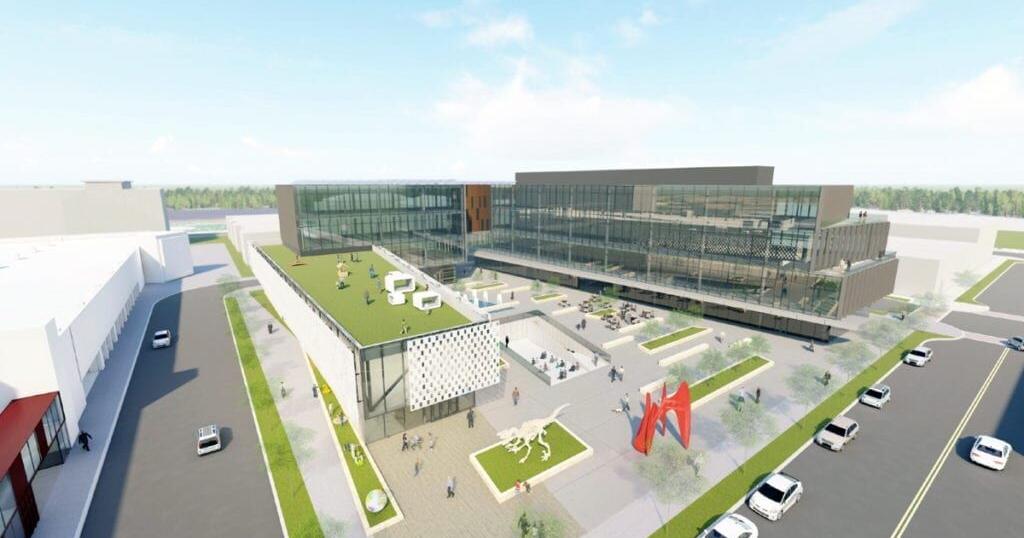 Eau Claire (WQOW) – Two vacant lots in downtown Eau Claire will soon be used to their full potential.
The most recent renderings for the proposed developments for "Block 7" and the former "Coating Site" are being reviewed by the Eau Claire Redevelopment Authority.
Pablo Properties proposed a four-story office building, a new home for the Eau Claire Children's Museum and a public square with underground parking for "Block 7". The company also wants to build a container yard, using re-used shipping containers for retail businesses and restaurants, for the "line site".
Merge Urban Development wants to bring a 240-unit residential building, retail and restaurant spaces, as well as a new children's museum.
Commonweal Development is also looking to build, offering housing, a new Eau Claire children's museum and a four-story office building on the "ship site". The company also wants to build an elevated walkway, connecting the two sites.
Finally, Monarch Ventures is only looking to develop the 'Liner Site', where it seeks to build a multi-purpose complex with a restaurant, apartments and event space.
Eau Claire director of community development Scott Allen told News 18 that the conversion of "Block 7" and "Liner Site" have the potential to bring millions of dollars in investment downtown.
The Redevelopment Authority will decide at its meeting on Tuesday morning which idea best suits Eau Claire.