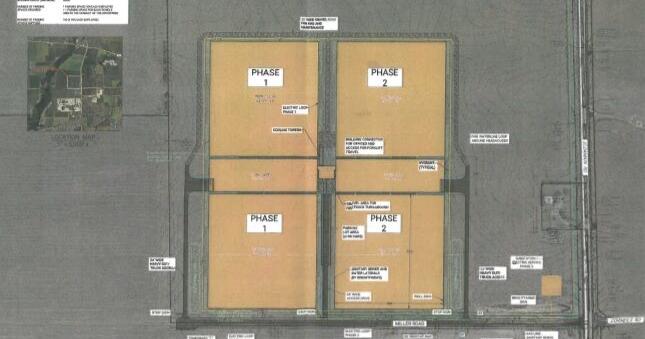 After a few months of delay, Plano's city council plenary committee agreed to move a vote on the proposed site plan for a BrightFarms industrial greenhouse that would produce lettuce to the full city council for a vote. Mayor Mike Rennels said city council is not yet committed to much.
The proposed site from Eldamain Road to Corneils Road would be constructed in two stages and would have several greenhouses for lettuce production.
Rennels says negotiations are ongoing. It is expected that operating the city's utilities at the site will cost around $ 5.1 million.
Rennels says bringing utilities to the site could be a boon to future development.
A BrightFarms representative previously told Plano City Council that the completed installation could create around 200 permanent jobs. Lettuce is grown in indoor pools so there would be no runoff. A sticking point for some Plano aldermen was the potential use of the facility's water.
City council could vote on the site plan for the proposed greenhouse later this month.