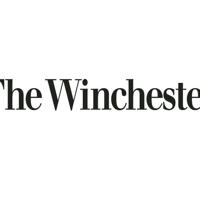 BERRYVILLE — A developer's project to build three 60,000 square foot commercial warehouses along Jack Enders Boulevard is on hold.
On Wednesday evening, the Berryville Area Development Authority (BADA) postponed review of a site plan for the second time. LGV Group LLC requested the deferral as it strives to meet Virginia Department of Environmental Quality (DEQ) expectations.
As specified by an agreement between the localities, BADA advises the Clarke County Board of Supervisors and the Berryville City Council on land use issues involving an area targeted for possible annexation to the city.
The warehouses would be built on 12½ acres adjacent to Clarke County Business Park. The property is already zoned for business park uses.
Following a public hearing in early December, the authority initially postponed consideration of the site plan application because full details of how the warehouses would affect their surroundings were not yet available.
During the hearing, some residents of the nearby Berryville Glen subdivision expressed concerns that large trucks serving the warehouses could cause traffic and safety issues.
BADA continued the hearing until February 23, when it now aims to review the site plan.
"Hopefully everything will be ready by then," said Berryville Community Development Manager Christy Dunkle, a BADA staff member.
Sterling-based LGV operates a business on nearby Station Road where metal windows and doors are made. The company aims to use one of the warehouses for assembly and storage and rent the other two.
LGV received initial feedback from DEQ on the warehouse layout earlier this month. The department requested more geotechnical testing, and it was done, property manager Lara Dunlap said in a recent letter to the authority.
Geotechnics refers to a component of civil engineering concerned with the materials of the earth, such as rocks and soil.
A DEQ representative "assured that they would have a formal review of the revised site plan (incorporating all geotechnical recommendations) completed by early February," Dunlap wrote.
LGV is looking for tenants for the two warehouses it will not be using. Dunkle said she doesn't know the status of that effort.