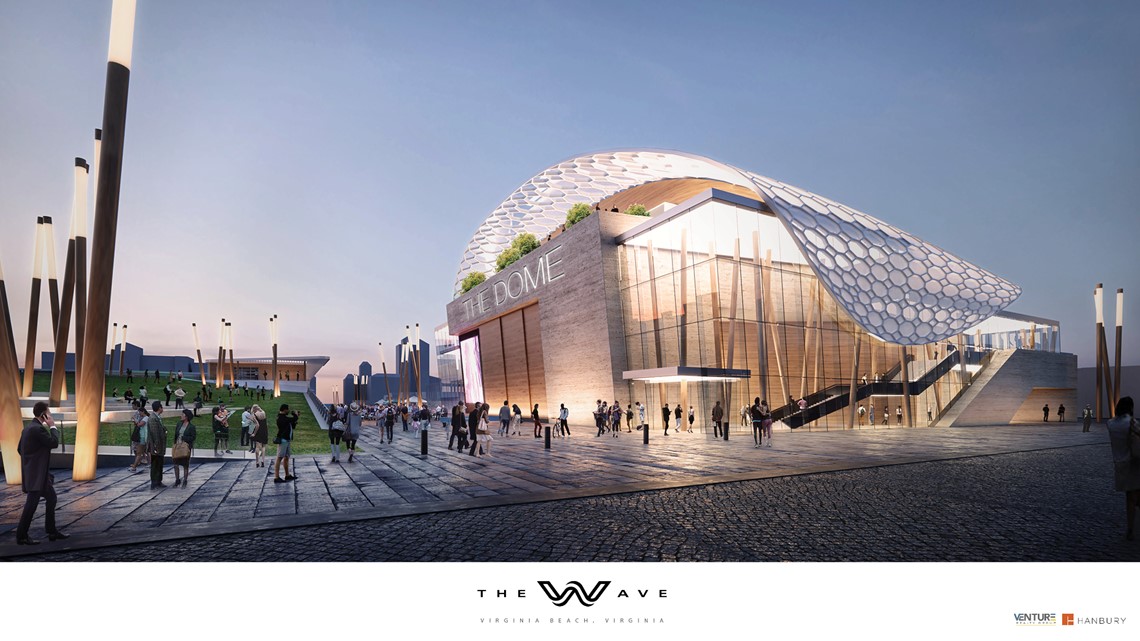 Virginia Beach city officials and developer Venture Realty presented details of their deal on Oct. 29 to city council members.
VIRGINIA BEACH, Va .– The Virginia Beach Development Authority and developer Venture Realty Group briefed city council members on Tuesday afternoon on the conditions for revitalizing the former Dome site into an epicenter of entertainment.
The city and Venture Realty met with City Council on October 29 to brief members on what lies ahead for the site, including a construction schedule and improvements to the original plan.
"We wanted to give our friends and neighbors in the city of Virginia Beach regionally a reason to come back to their Cceanfront," Mike Culpepper, a representative for Venture Realty told board members. "We want to take the positive energy and goodwill of Something in the Water and inject it into a vibrant and dynamic development 24/7."
The city council approved a Term sheet without development commitment in January. Venture Realty and city staff negotiated a ten month period to create the terms of the full development agreement.
Now the deal must be approved by city council and the Virginia Beach Development Authority.
RELATED: City Council to Discuss Potential Dome Site Deal
RELATED: Dome Site Project Goes Forward, Adds to Changing Seaside Scene
RELATED: Virginia Beach Provides Update on Potential Dome Site Deal
RELATED: Virginia Beach and Developer Reach Deal on Old Dome Site
Plans are in place to fully construct a multi-use residential and entertainment complex on the property between 18th and 20th Streets. This epicenter will include a Wavegarden Surf Park, a state-of-the-art live entertainment venue that 3,500 people can fill, shops, restaurants and hundreds of residential units.
The entire project is estimated at around $ 325 million. The city will invest around $ 230 million to develop the surf park, commercial offices, as well as residential and commercial spaces, while around $ 95 million will go to the public parking lot and place of entertainment. City officials estimate that the park will generate $ 8 million per year, which will be reinvested in public schools, the general fund and the tourism fund.
"This [is] an entertainment opportunity for the public and this will generate significant tax revenues for schools and for public safety, "said Councilor Louis Jones.
Originally, this idea came from Pharrell Williams who wanted to develop a surf park near the Oceanfront. He partnered with Venture Realty to make this a reality.
You can find out more about the project here.
PHOTOS: Atlantic Park renderings on the former Dome site