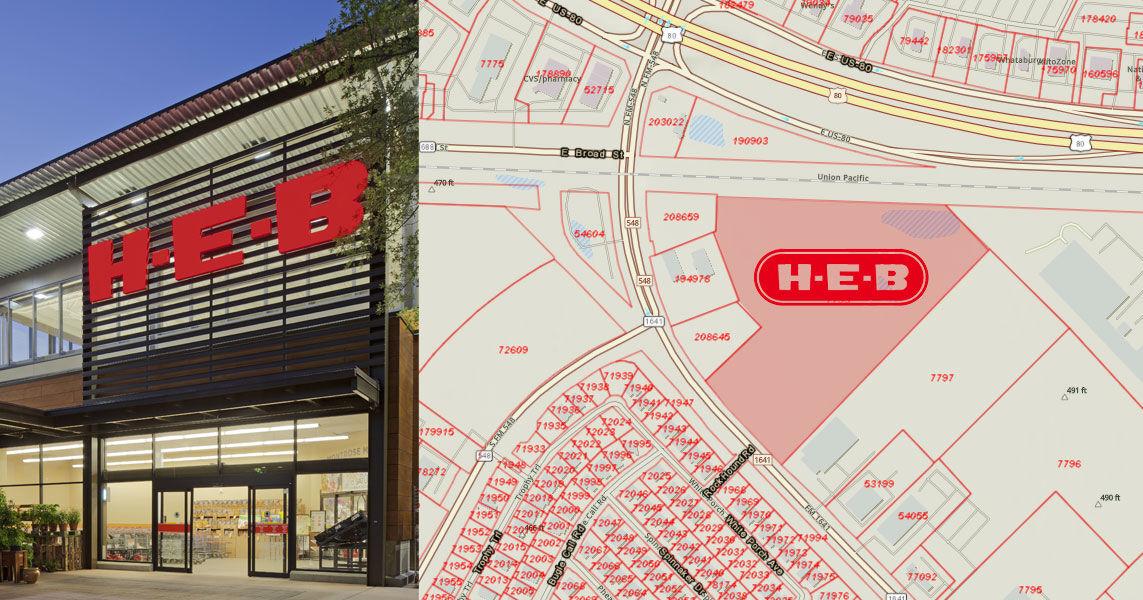 FORNEY, Texas— Forney City Council will hold a special meeting on Thursday evening to hear public input before going into executive session to discuss the proposed HEB store which was announced late last year and recently approved.
Scheduled for Thursday at 6:30 p.m. at Forney Town Hall, the council will take up to 30 minutes for public comment before reconvening in executive session.
The majority of comments and discussion will focus on a current proposal put forward by Union Pacific Railroad that would close three crossings – two in downtown Forney and a third on County Road (CR) 212 – and create a new crossing on the HEB property website. .
"At a special meeting on March 22, the council discussed a new level crossing for the HEB site plan. In order to open a new level crossing, Union Pacific requires that three existing level crossings be closed At this meeting Forney City Council authorized the City Manager to write a letter in support of the closure of the Elm St. and Center St. crossings These crossings were proposed as they are the least frequented crossings with only an average of 1,000 vehicles per day. . on average about 10,000 vehicle crossings per day," the town of Forney posted on its Facebook page on March 24, 2022.
The proposed site plan is available here on the city website.
"The purpose of the meeting was to speak with representatives from HEB and also consult with our city's legal counsel regarding this important decision. The meeting was not 'last minute', 'under the radar' or in no 'secret' way," said, in part, Forney Councilman Sarah Salgado of the March 22 meeting. "The City issued the agenda and public notice last Friday, March 18, and everyone was welcome to attend the open session portion of the meeting."
"While there are of course always different opinions, the overwhelming majority of residents I have spoken with are thrilled with HEB coming to town. That is how I feel too. This development will be a huge benefit to economic growth, the tax base, and HEB is known to be an amazing community partner, which includes working with nonprofits, school districts, and many other community partners. high quality online with the kind of community we want Forney to be," Salgado said.
As HEB's first store east of the Dallas-Fort Worth metroplex – a market they've largely avoided before – HEB is a huge win for any city in Texas. According to a local chamber of commerce official, towns in Texas are "aiming" for an HEB.
Forney's expansive growth and traffic is what attracted HEB to Forney and the surrounding area. However, this growth has not been met by my infrastructure improvements from the federal level for years.
Congressman Lance Gooden of Terrell said he was working with Union Pacific officials in Washington, confirming to inForney.com that he met with them on Wednesday about how they can help ease traffic jams.
Gooden tells inForney.com that working with Forney Mayor Amanda Lewis, he feels positive about conversations with Union Pacific to find something acceptable and they are actively working to minimize closures.
"This is my main local priority and Mayor Lewis and I are acutely aware of the seriousness of the already difficult traffic situations. We will work to remedy this and Mayor Lewis and I will not agree to anything that our constituents find unacceptable or unreasonable. ", says Gooden inForney.com
"The closure of the three crossings is only proposed and has not been approved by Union Pacific. If approved, it will not be closed until after the completion of HEB, which is more than 18 months away. "Salgado said.
"Closing Elm and the Center will not hinder or help our response times for police or firefighters," Salgado's comments continued. "If there is a train on the tracks in Bois D'Arc, that means there is also a train in Elm, Center and Chestnut. The problem of getting our police and fire department across the tracks to respond appeals is being resolved by council – such as with our recent vote to approve a temporary fire station on the south side."
"This is not a permanent or permanent solution, but it is a step in the process of building a permanent station. Other measures to alleviate the traffic build-up at the Bois D'Arc intersection have discussed on Tuesday night," she said. "We are aware that more needs to be done, and plans and ideas are being discussed."